Calebasse, the new Kessy Beldi collection by Halley & Co.
It is at the last Maison & Objet trade show that was recently held in Paris that we introduced our new collection, the Calebasse collection. An opportunity to tell you a bit more about Halley & Co, the agency we collaborated with to create this new collection, but also to rethink our brand image.
Cécile Halley des Fontaines, founder of Halley & Co agency, started with architecture studies before founding her branding agency in 2010, in Montreuil. With the help of her team, she assists lifestyle, cosmetics, fashion and tourism brands with their creative strategy and all the way to the creation of visual identities and products.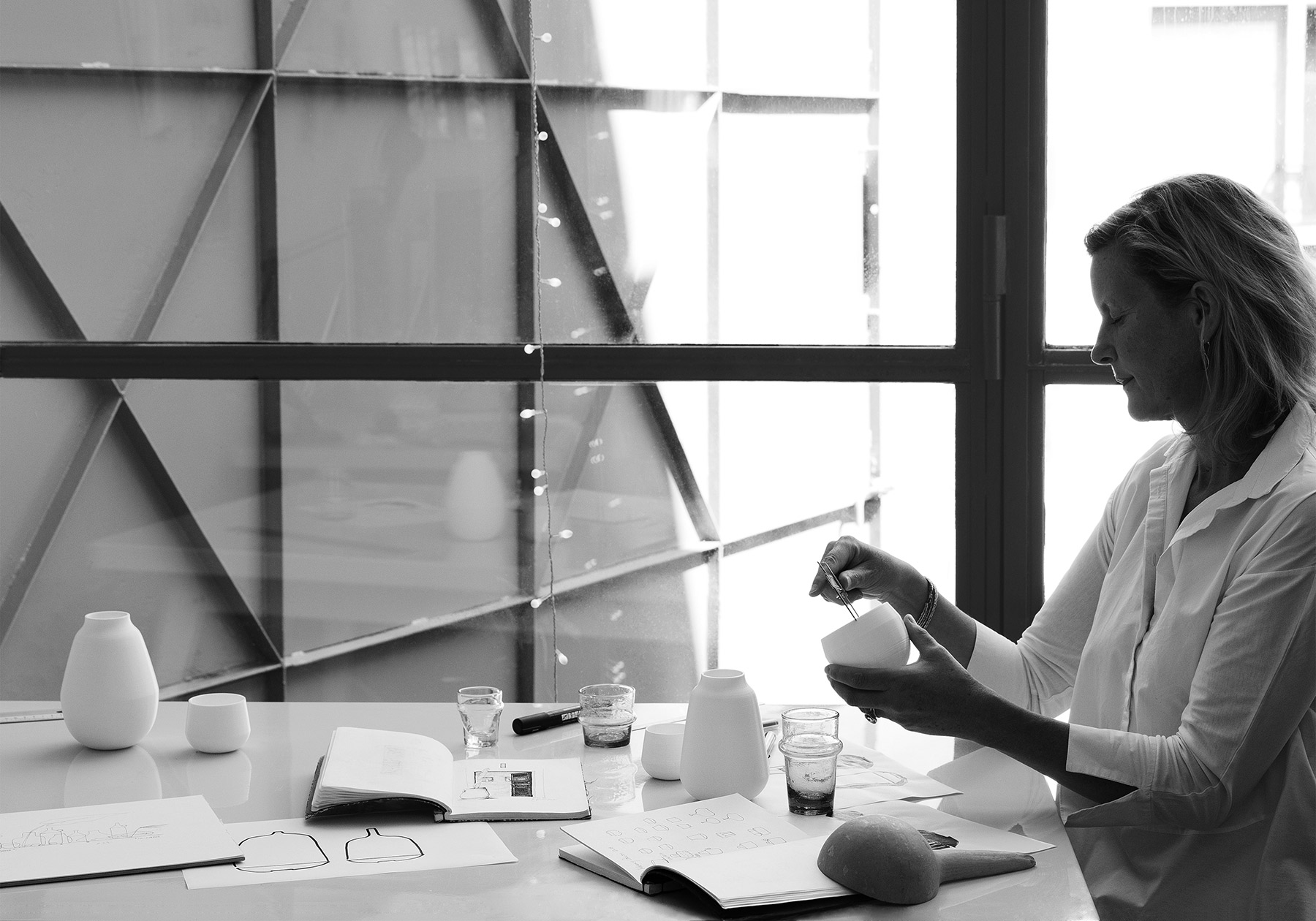 Her passion for Morocco and its lifestyle naturally lead her to meet Bouchaib Harmouzi, founder of Kessy Beldi. Bouchaib first invited her to redesign his brand, and then, over the Moroccan travels they shared, he offered her to design a new collection.
Under the sharp eye of Valérie Barkowski, consultant for Kessy Beldi, this new collection found its source in the heart of Africa, inspired by these big fruits which, once dry, can be used as containers: the calabash, in French "calebasse".
All that remained was to created the moulds that would enliven this new collection.