The World of Azalai
A real Jack-of-all-trades, Bouchaib Harmouzi, the founder of Kessy Beldi, also owns three hotels throughout Morocco: Azalai Beach Cottage in Oualidia, Azalai Desert Lodge in Zagora and Azalai Desert Camp in the Chegaga dunes, in the middle of the desert. Three luxurious and unexpected destinations that make visitors discover some of the most beautiful landscapes of Morocco. All the accommodations have been decorated around a central theme: the life and work of famous writers.
Located just a few kilometers away from Oualidia, on the wild coast, Azalai Beach Cottage is a peach of heaven that offers to its visitors absolute tranquility. The property gathers a central building hosting several rooms, as well as the dining room and living room, and several individual bungalows. All of that just a few steps away from the beach and a beautiful swimming pool.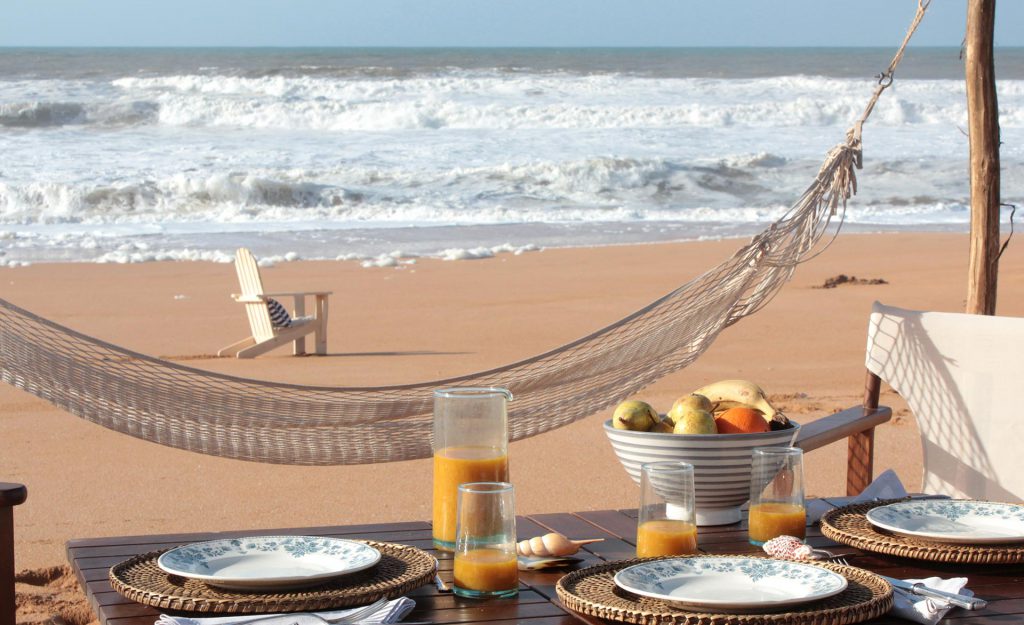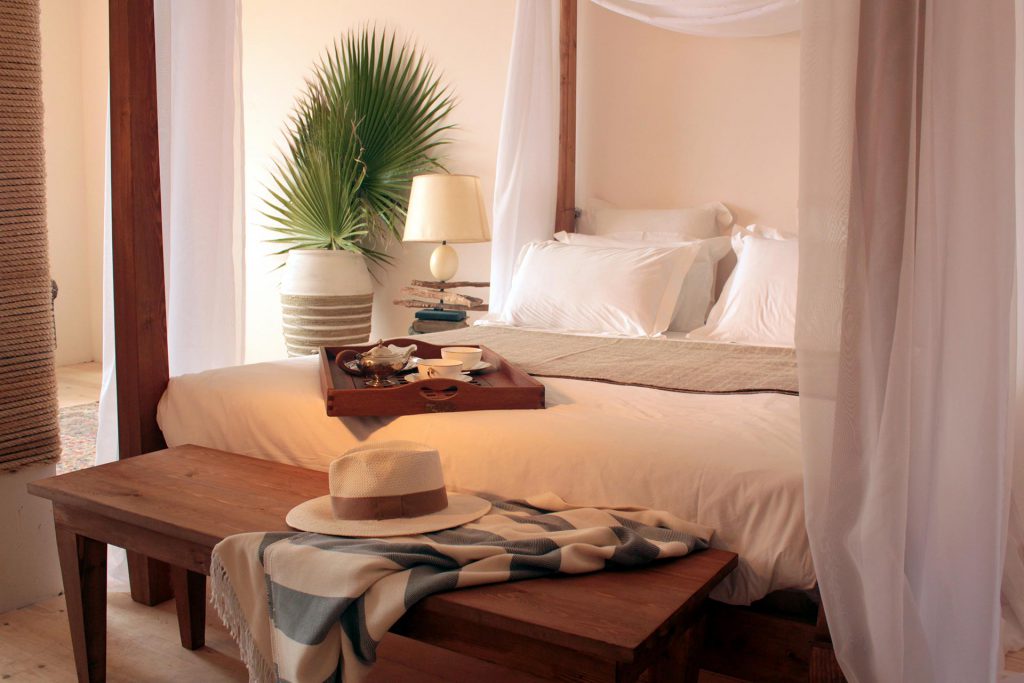 Azalai Desert Lodge is located in Zagora, at the threshold of the desert and can be a last stop before jumping in the dunes adventure. Its room, suites and lodges are an oasis of relaxation in the heart of a lush garden.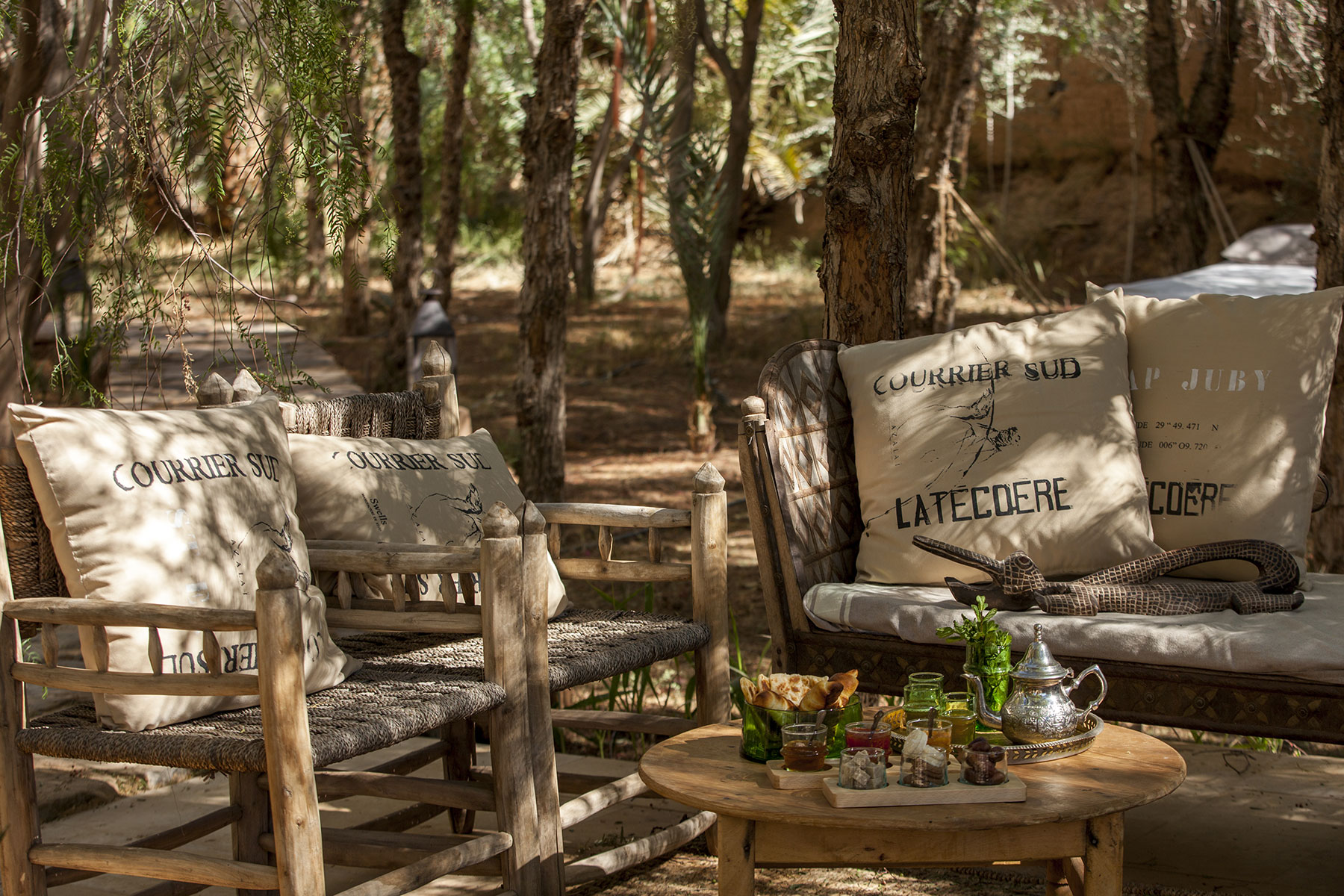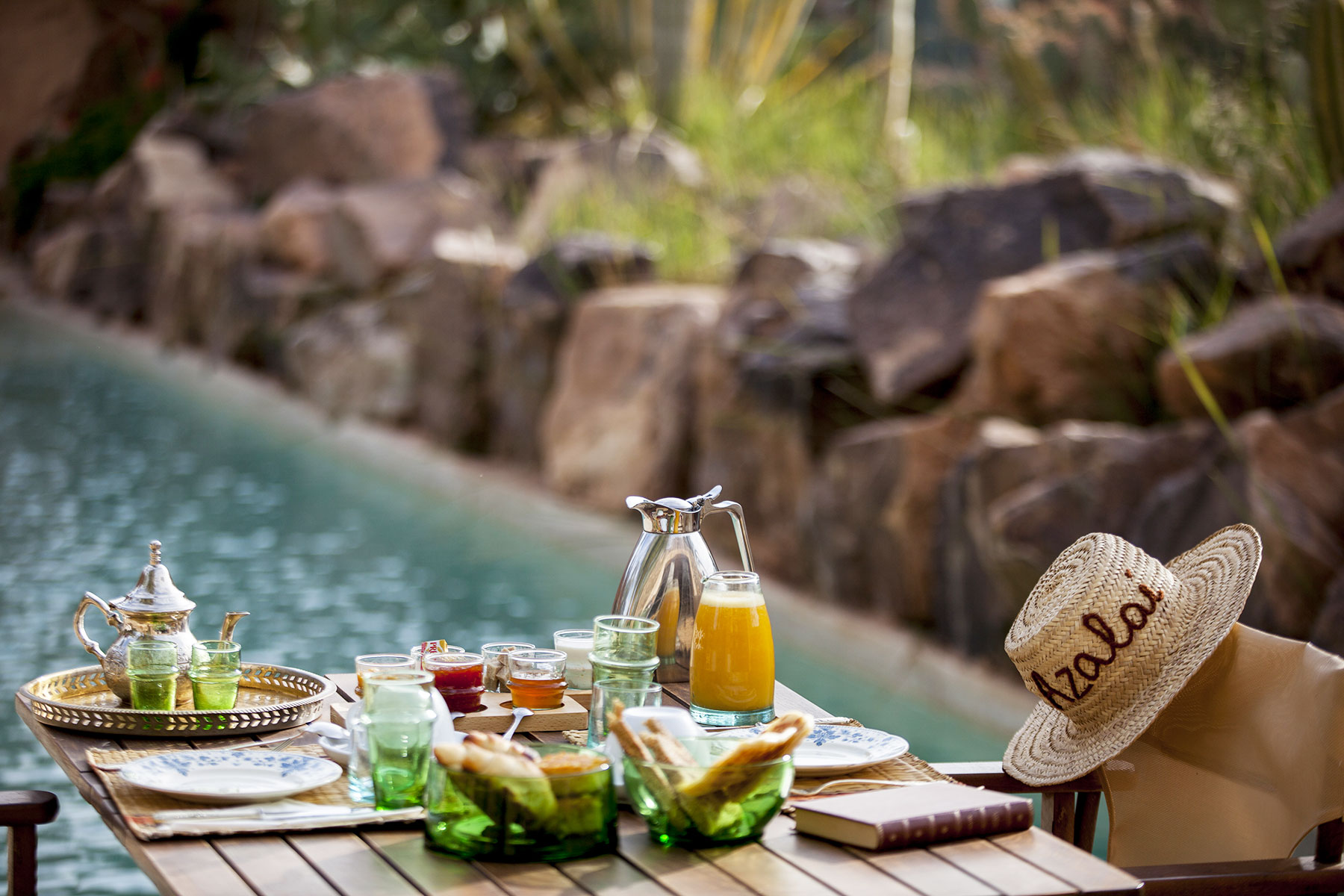 From Desert Lodge, take a four wheel drive car to drive through the desert and get to Azalai Desert Camp. There you will have the chance to live a unique experience in the style of Lawrence of Arabia. One of the most beautiful desert camps in Morocco, among the Chegaga dunes.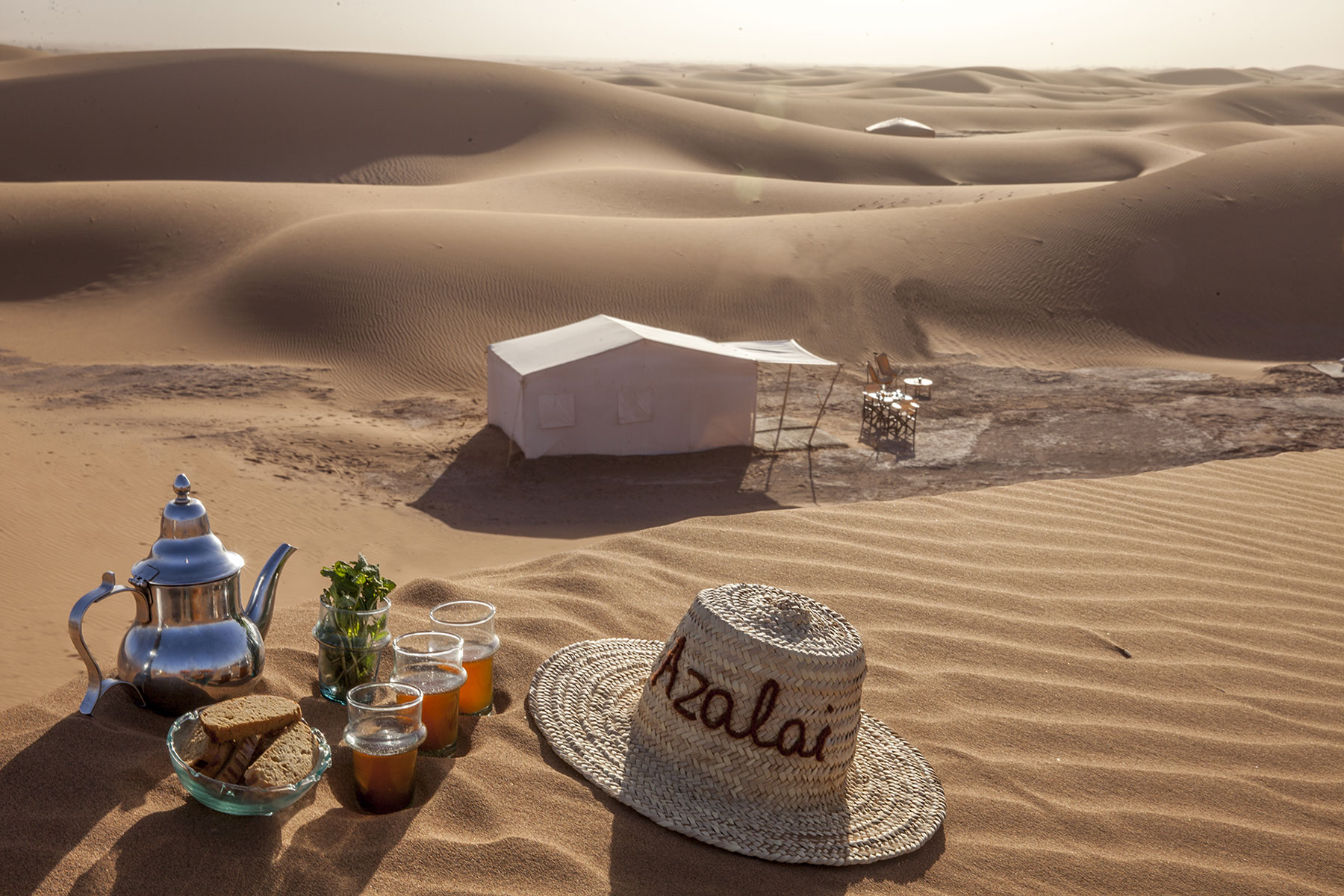 More information:
www.azalaibeachcottage.com
www.azalaidesertlodge.fr